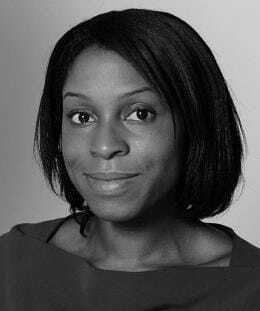 Nicole Williams is a counsel in Ashurst's investment funds practice. Nicole is a counsel in both the investment funds and debt capital markets practices in London.
Nicole specialises in funds and structured finance, with a focus on the establishment and on-going maintenance of private equity credit funds, real estate and infrastructure funds, as well as on carried interest and co-investment structures. She has also advised investors in relation to the sale and acquisition of investments in private equity and credit funds, including fund due diligence, drafting and negotiation of transfer documentation and side letter terms and negotiation and settlement of sale and purchase agreements.
Her structured finance experience involves advising collateral managers, arrangers, issuers, sponsors and investors on a variety of securitisation structures, debt capital market offerings and infrastructure debt finance transactions.
Nicole also provides advice to corporate trustees and agents across the full range of international and domestic bond issues, including corporate debt, convertibles, subordinated debt, debt programmes, repackagings, securitisations (including master trust, CMBS and RMBS structures), project bonds, CLOs and CDOs. She also has extensive experience advising loan agents on syndicated loan facilities. Her advice has covered new issuance as well as post-closing matters such as defaults, bondholder meetings, consent/exchange offers, restructurings and exercises of discretion and litigious matters.